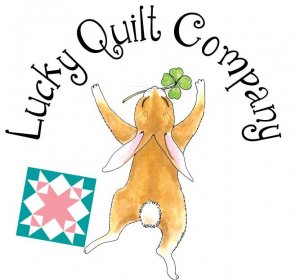 Cozy Shop & Gathering Spot

423 Main St. Pecatonica, IL
(815) 239-1026

Shop Hours:

Tues, Wed, Thurs, Fri 10 - 5
Sat 10 - 3
Closed Sunday & Monday
Visit our website & shop online at www.luckyquilt.com


Ready, Set, SHOP HOP!

The Northern Illinois Shop Hop starts Wednesday, June 1st! Passports can be picked up at any of the 29 participating shops.
Hoppers can win amazing prizes again this year, including:
One Grand Prize of $1,200 CASH!

Two First Prizes - $750 Cash
Three Second Prizes (one from each region) - $50 Gift Certificate from every shop in that region, and
Twenty-Nine Third Prizes - a $25 Gift Certificate from one shop.



It's FREE - Yep, no fee!




No obligation - hop to one shop, 3 or 10 or all shops!




You have all summer - June 1 - Aug 31


to take advantage of the 15% discount
regardless of how many shops you go to!
Ready, Set, Hop into Summer!
Follow along the Hop on Facebook HERE


Click on each region below for a larger view

SHOP HOP means that you'll be able to take home our beautiful new fabric at 15% off (in-store only.)
Take a peak at our new arrivals HERE!

Lucky will be at Madison this year!
Yep, after a few years of trying to get into this wonderful show, this year is the year! Lucky will have a corner booth!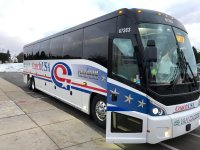 Just a handful of seats left! Plan to join us on a Van Galder deluxe motor-coach to the Madison Quilt Show on Thursday, Sept 8.

Bus will leave Pecatonica at 8:00 a.m. and return at approx 5:00 p.m. Price includes bus fare, show ticket, an exclusive Lucky Logo Shopping Bag for your use at the show, bottle of water in the morning and a bottle of water and healthy snack on the way home. PLUS enjoy optional games while on the bus to win prizes!!! Hop onboard, relax and enjoy the ride and don't worry about driving or parking!!!
Refunds provided if you need to cancel your reservation thru Aug 31. Gather your friends and reserve your seats today by clicking HERE or stop in the shop at 423 Main St. Pecatonica or call us at (815) 239-1026!!!

Join us on Facebook HERE for LIVE Sales, Coffee with Cassie Saturday mornings,
tutorials, the latest arrivals and more.






This Saturday, June 4 at 9:00 a.m.
Cassie will show the simple steps to make your own Market Basket Liner


Click HERE for the Event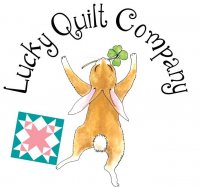 Visit our website & shop online at www.luckyquilt.com
423 Main St. Pecatonica, IL
(815) 239-1026
Tues, Wed, Thurs, Fri 10 - 5

Sat 10 - 3

Closed Sunday & Monday