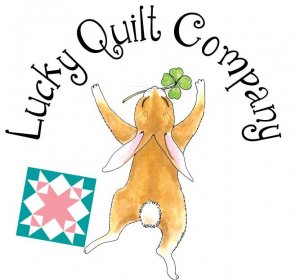 Cozy Shop & Gathering Spot

423 Main St. Pecatonica, IL

Soon at 516 Main St.
(815) 239-1026
Tues - Fri 10 - 5
Sat 10 - 3
Closed Sunday & Monday
Visit our website & shop online at www.luckyquilt.com

ALL WOOL & Wool Books
& Patterns 50% OFF
at Lucky's LIVE Sale
Saturday, July 23 at 9:00
CLICK HERE

Shop online & have your order SHIPPED OR Choose
PICK UP IN STORE
(that way you'll get it before it sells out but
you can pick it up at your convenience!)
Preview products to be offered HERE


Items will be made available for purchase immediately following the LIVE presentation

Sat morn, July 23






ALL PRECUT WOOL

ON THE SHELF IN-STORE


50% OFF!!!! STARTING SAT, July 23!



CARS ON MAIN
is happening in Pecatonica
Sat, July 23
so, Main St. will be closed to
traffic AND parking BUT
parking is available on the side streets,
3rd St and 4th St
are closest to the shop!

Lucky's MOVING "UP Town"
to the "East Side!"
One block up the hill,

across the street! ;) ;)


Our new location is a charming, Victorian Era building just 1 door from a parking lot
with a front entrance for customers
and rear entrance for employees & deliveries


AND we'll be across the street from Rosie's Coffee Co ...
Opening & Brewing Soon!



Quilts & Coffee coming up!!!!!



So that means a MOVING SALE!
Many, many bolts and items "Marked to Move"


and more added EVERYDAY!





LOTS More Clearance Bolts
ONLY $5.99/yd -
that's 50% OFF or MORE!
Sale patterns, books, misc up to 75% OFF

Click HERE to shop these prices while quantities last!

We will continue as the Northwest Illinois Janome Dealer offering prices that
will not be undersold!


Reminder: We are NOT taking in machines for service at this time.
Watch for Nate's first Cleaning Clinic at our new location!
You are welcome to take your
machine directly to Nate at his Oregon location
Oregon Mercantile
201 N. 3rd St. Conover Square Mall
Call Dar at 815-922-1315 for an appt.