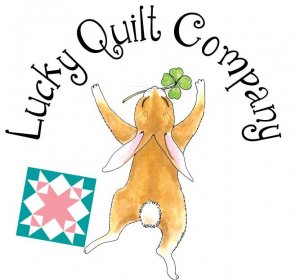 Cozy Shop & Gathering Spot

516 Main St. Pecatonica, IL

(815) 239-1026
Tues - Fri 10 - 5
Sat 10 - 3
Closed Sunday & Monday
Visit our website & shop online at www.luckyquilt.com

Lucky WILL BE OPEN




Sunday, Aug 21 & Sunday, Sept 18




Noon - 4:00


for the Special All Illinois
Shop Hop (but EVERYONE is welcome!)

At our New Location: 516 Main St Pecatonica, IL
Just up the street from our former location
Join us for our Lucky's "Tag Sale" (or as some call it, "Garage Sale", but in the shop!) Held at the FORMER location, everything we decided NOT to move including displays, furniture, props, merchandise, and more. One day ONLY, Sat, Aug 27 9 a.m. - 3 p.m.

CASH OR CHECK ONLY

as we no longer have internet accessibility at that location to process credit cards.


NEW LOCATION right up the street WILL BE OPEN 10 - 3 AS WELL

Lucky has lots of great
new arrivals!
Christmas, Fall, Gorgeous Florals,
New Blenders and more!
Click HERE to browse


So delighted to now be at
516 Main St Pecatonica,
just up the hill and across the street from our former location.
Click HERE to step inside & take
a tour with Cassie.

Lucky Quilt Company
516 Main Street
Pecatonica, IL 61063
815-239-1026 www.luckyquilt.com
Join us on Facebook!