Oliso Mini Iron PINK With Trivet

This little iron is perfect to use beside your machine, or for taking to classes and retreats! If "Out of Stock" simply add to wait list or call the shop (815) 239-1026 and let us know you'd like to be on the wait list. More are always on the way!


Wonder Clips Assorted Colors 10pc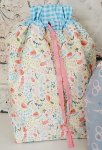 Sweet Cinch Sack KIT - Medium

Medium Finished Size: Approx 16" high x 9" wide x 7" deep Kit includes the Whimsical Floral for exterior bottom, Sunny Gingham for the lining, Sky Blue Gingham for the top, Petal Pink for drawstring and Fusible Fleece.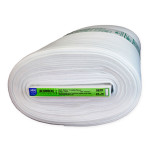 987F Pellon Fusible Fleece

Lofty fusible fleece for apparel and crafts. Machine wash warm & tumble dry medium or dry clean. Will need one half yard to make 2 Fresh Bouquet Placemats and one half yard to make the fresh bouquet table runner.