Forest Stroll Pattern

Finishes 66-1/2" x 68"


Landino Quilt Pattern

Landino


Plaid Benchwarmer Quilt Pattern

Finishes 48-1/2" x 60-1/2" Needs: Light fabric 2/3 yd Accent fabric 1/3 yd Medium fabric 1-1/8 yd Dark fabric 1 yd


Victoria Quilt Pattern

Finishes 48" x 64" (59" x 75" with optional border) Need 12 Fat Quarters and 1-1/4 yd for optional border


Bundle of 10 Quilt Pattern

Perfect Pattern that uses 10 FQ's Finishes 64" x 77"


Cherries Jubilee Quilt Pattern

This fun design uses a variety of yellow prints for the background making a cheery textured backdrop for the pieced cherries and appliqued vines and leaves. Finishes 62" x 62"


Cloudberry Tart Quilt Pattern

Cloudberry Tart


Diamond Dust

Diamond Dust


Astria Quilt Pattern #2101

Pattern offers instructions for 2 different colorways or choose your own! Finished size approx 66" x 87"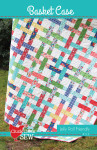 Basket Case Pattern

Friendly pattern for various size quilts. Perfect for Jelly Rolls!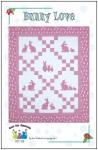 Bunny Love Quilt Pattern

Bunny Love


Easy Street 3 Yard Lap Quilt

Easy Street 3 Yard Lap Quilt


Electron

Electron


Hearts & Heartstrings

Hearts & Heartstrings


Hot Shot

Pattern to make 12" blocks for a Wall, Lap, Twin or Queen size quilt.


Hyperspeed

Hyperspeed


Infinite

Infinite


Jelly Beans

Quilt finishes 78-1/2" x 78-1/2" Requires 25 Fat Quarters or 88 - 2-1/2" strips


Just Can't Cut It

Directions and fabric requirements for Lap, Baby/Tablecloth, Child, Twin, Full, Queen & King Size


Laurel

Laurel by Brenda Riddle Designs 51" x 63"


Layers Of Charm

Layers Of Charm Finished Size: 72-1/2" x 90-1/2"


Life is Beautiful

62" x 71"


Marching Band Quilt Pattern

Yardage requirements and instructions for 6 size quilts from Baby to King Sizes. Just needs Fat quarters and background fabric!


Notes to Self Quilt Pattern

A beginner friendly foundation paper pieced pattern for 4 sizes: Mini, Baby, Throw and Twin.


Novalie Pattern #2102

Novalie


Oklahoma VRD RC077 Villa Rosa Desig#1

Oklahoma VRD RC077 Villa Rosa Desig#1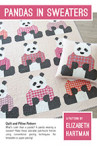 Pandas in Sweaters Pattern

Pattern for 24" x 24" pillow, 46" x 50" small quilt and 66" x 72" large quilt.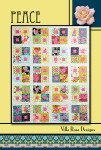 Peace

Peace


Reflections Pattern

Finishes at 76" x 85"


Ribbon Candy Pattern

Jelly Roll Friendly Pattern Finishes throw size: 68" x 74"


Scrappy Hearts Quilt Pattern

Scrappy Hearts is a happy scrappy heart quilt that will have you digging through your scraps or fat quarter stash. This quick and easy quilt is a great beginner quilt. Includes 3 size options: Baby (wall hanging or table topper), Throw and twin.


Star Of Wonder II

Star Of Wonder II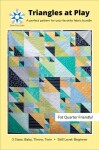 Triangles at Play Quilt Pattern

Fat Quarter Friendly Quilt Pattern Makes 3 sizes: Baby 33" x 48", Throw 48" x 60" and Twin 69" x 90"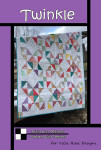 Twinkle Quilt Pattern

Twinkle Quilt Pattern 60" x 60" finished size.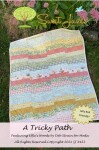 A Tricky Path Pattern

Easy Peasy! Finishes 38" x 42" Uses 21 2-1/2" strips or 10 Fat Quarters (or more for variety)