Magnet Pin Cat

Cat shaped magnet with suction cup attaches to any work surface to keep pins and needles within close reach.


Oliso Mini Iron PINK With Trivet

Ordered and confirmed in stock at the warehouse! Expected to arrive at Lucky by the end of March. Preorder yours today! Pick-up in store or have it shipped to you for only $5!


Wonder Clips 10ct
Sweet Cinch Sack KIT - Small

Small Finished Size: Approx 12" high x 5" wide x 5" deep Kit includes the Blue Scissor Fabric for exterior bottom, Tiny Blue Check for the lining and drawstring, Playful Pins for the top and Fusible Fleece.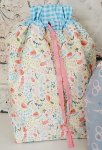 Sweet Cinch Sack KIT - Medium

Medium Finished Size: Approx 16" high x 9" wide x 7" deep Kit includes the Whimsical Floral for exterior bottom, Sunny Gingham for the lining, Sky Blue Gingham for the top, Petal Pink for drawstring and Fusible Fleece.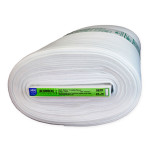 987F Pellon Fusible Fleece

Lofty fusible fleece for apparel and crafts. Machine wash warm & tumble dry medium or dry clean.